Contact Us
We try our very best to answer all emails as quickly as possible. We will consider all requests – so ask away!
Perrine & Thibault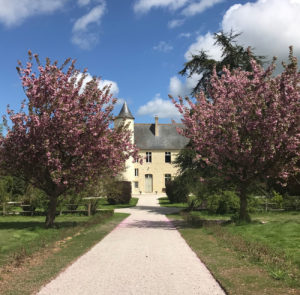 bookings@chateaumonfreville.com
chevron_rightexpand_moreTerms and Conditions

Sorry no dogs are allowed.
We reserve the right of admission.
A booking is made on receipt of a booking form together with a signed copy of 'Terms & Conditions' and a deposit payment of half the balance per week (Short term camping nights are to be paid in full). For bookings made within 6 weeks of the start date, full payment is required.
The Euro equivalent to be calculated on day of deposit.
The balance is to be paid 6 weeks before commencement of hire.
Cancellation & RefundsRefund Policy:

30 days notice or longer – 90% refunded
15 – 29 days notice – 50% refunded
14 days or less notice – No refund
Pandemics – should travel restrictions & boarder be closed due to a pandemic, then a refund or credit note will be applied.

We suggest you take out insurance to cover this eventuality.

Arrivals: 4pm. Should you arrive beforehand, please let us know.
Departures: Please vacate by 11am.
Leader of party agrees the rules of the swimming pool. We cannot take responsibility for others.
We cannot accept responsibility for your possessions or personal injury whilst staying at Camp Monfreville.
Camp fires are at your own risk. Please take great care. Safety must be adhered to at all times.
We love sing songs and welcome unplugged musical instruments. Please quieten down by 10pm in respect to other campers and guests.
Payment Methods :

Euro Bank Transfer to Credit Agricole.FR
Paypal
We DO NOT take credit cards.