Camping
Camp Monfreville is good old fashioned camping at its best! Great pitches, fabulous views with just the great outdoors and nothing added.
There are no cars allowed on the campsite so there is a true outdoor feeling and children can roam freely, playing with the animals and new-found friends.
Cars are parked up in our orchard, then you can use our wheelbarrows to bring your equipment onto the campsite. If needed we can help with our great 1968 tractor. Kids can even ride in the dumpster!
We're sorry but we have no facilities for camper vans, caravans or dogs. We do accept folding trailer tents. It's a natural campsite without electricity in the meadow.
Unfortunately, our camping is not accessible to disabled people.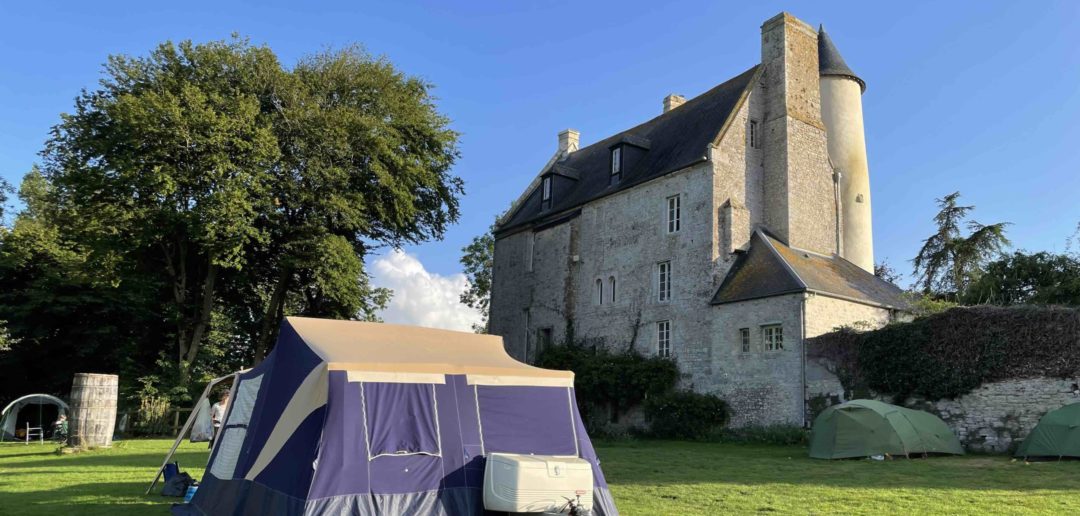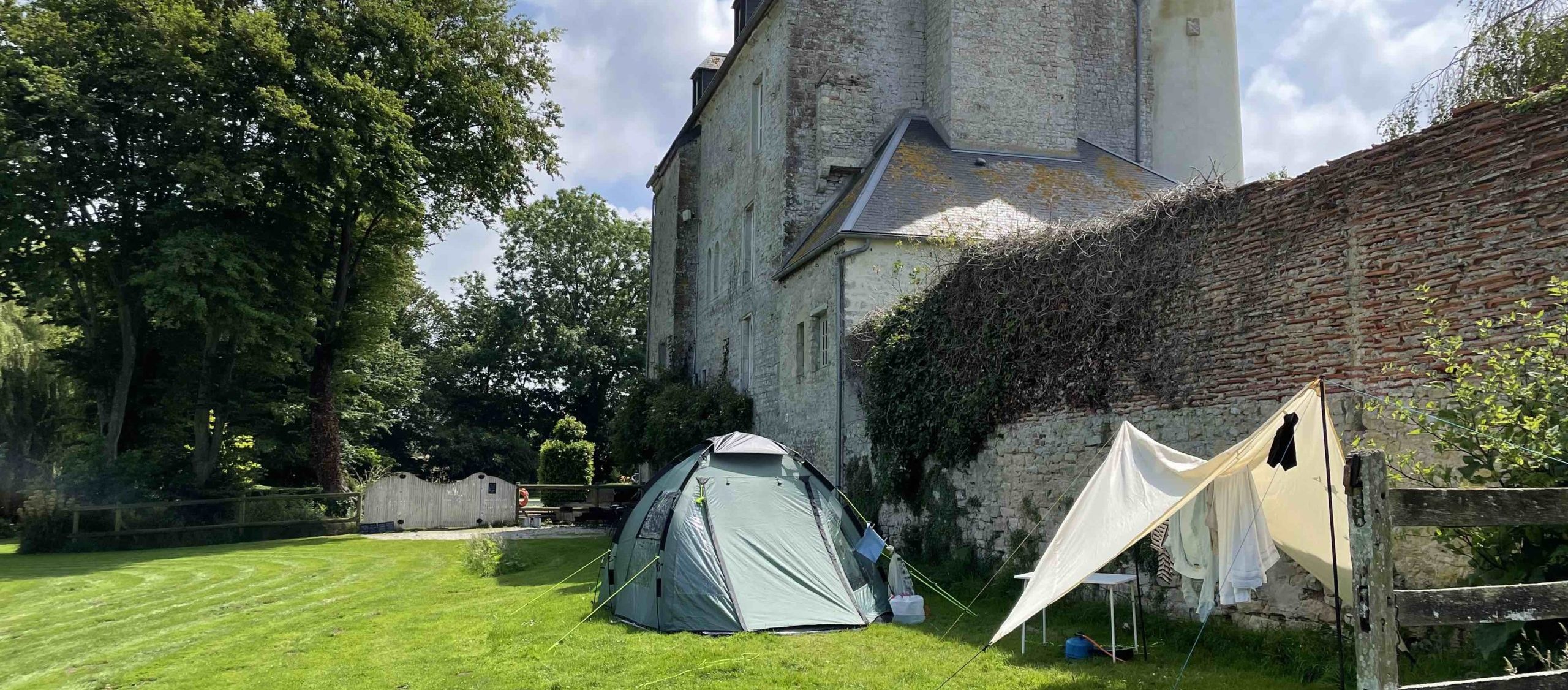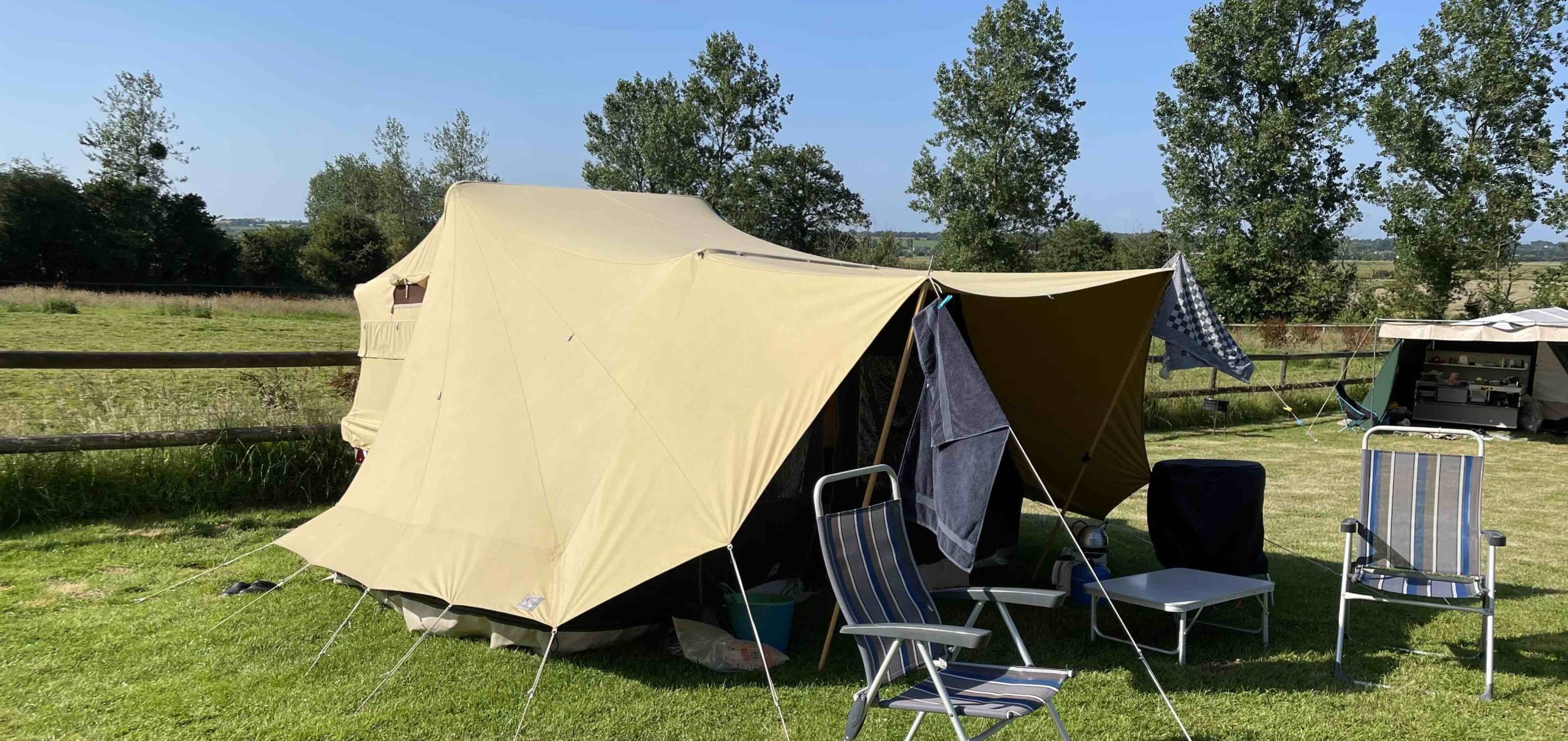 Every morning we deliver pains au chocolat, croissants, baguettes and various pastries that you ordered the day before. There is an honesty shop with charcoal, marshmallows, and all the little essentials you may need, along with a washing machine.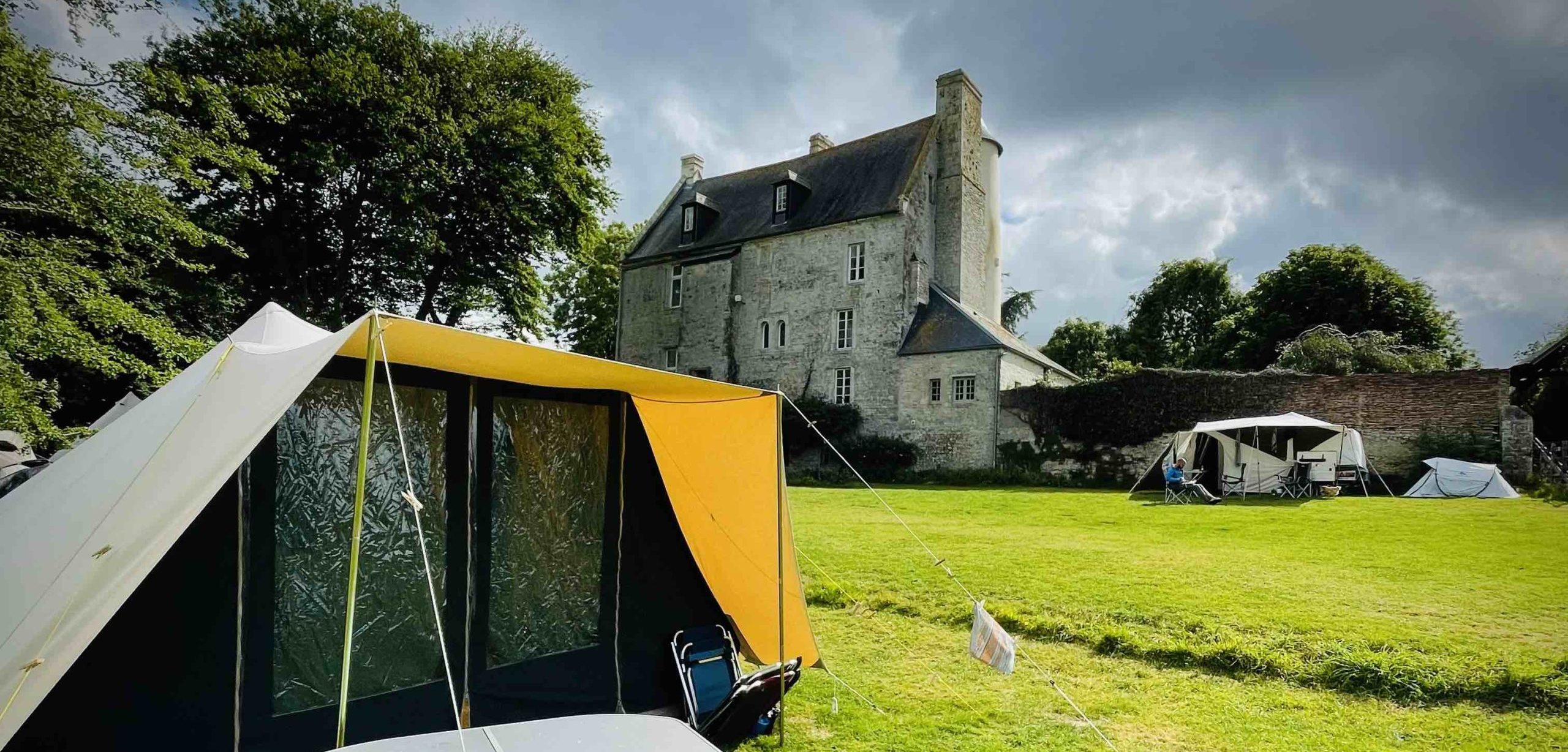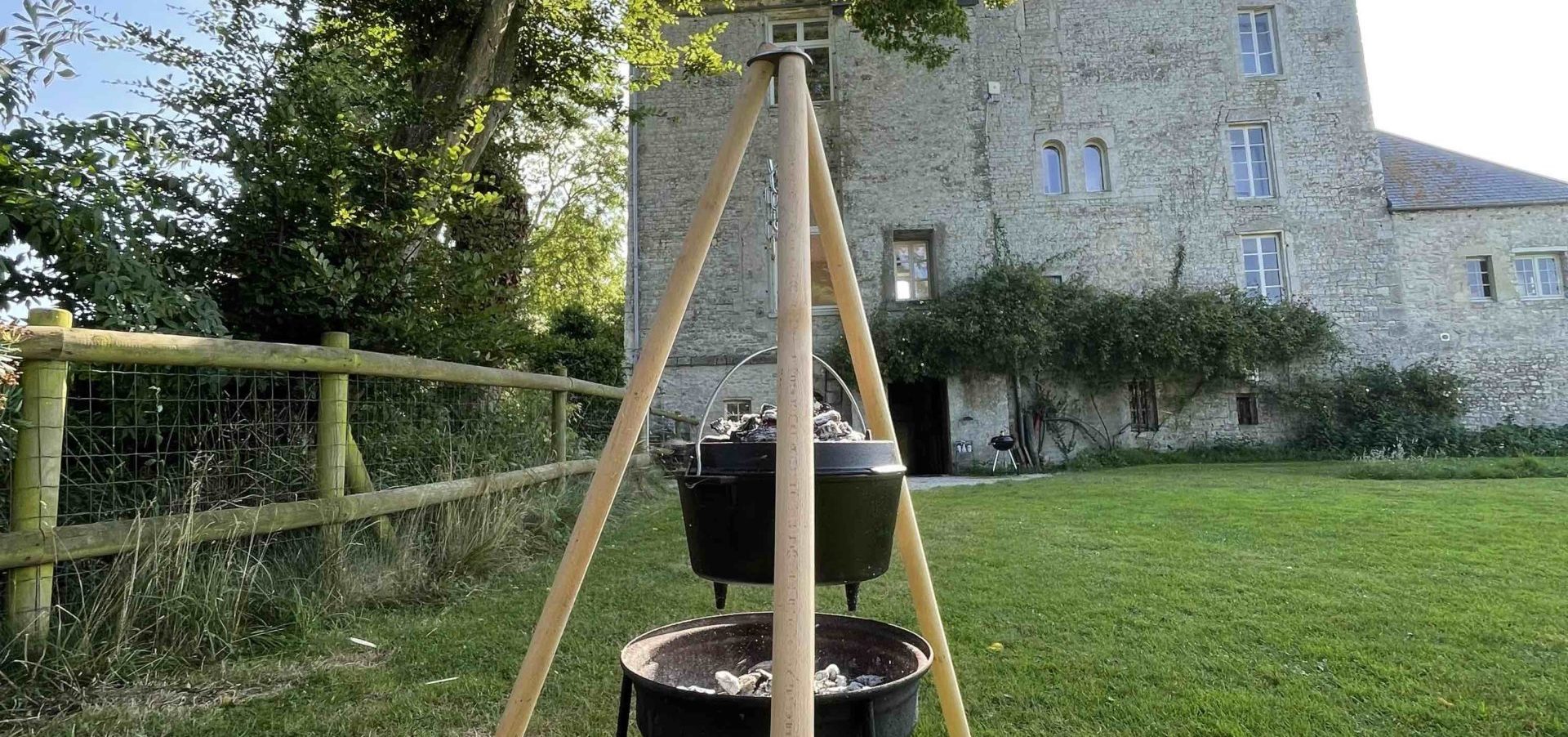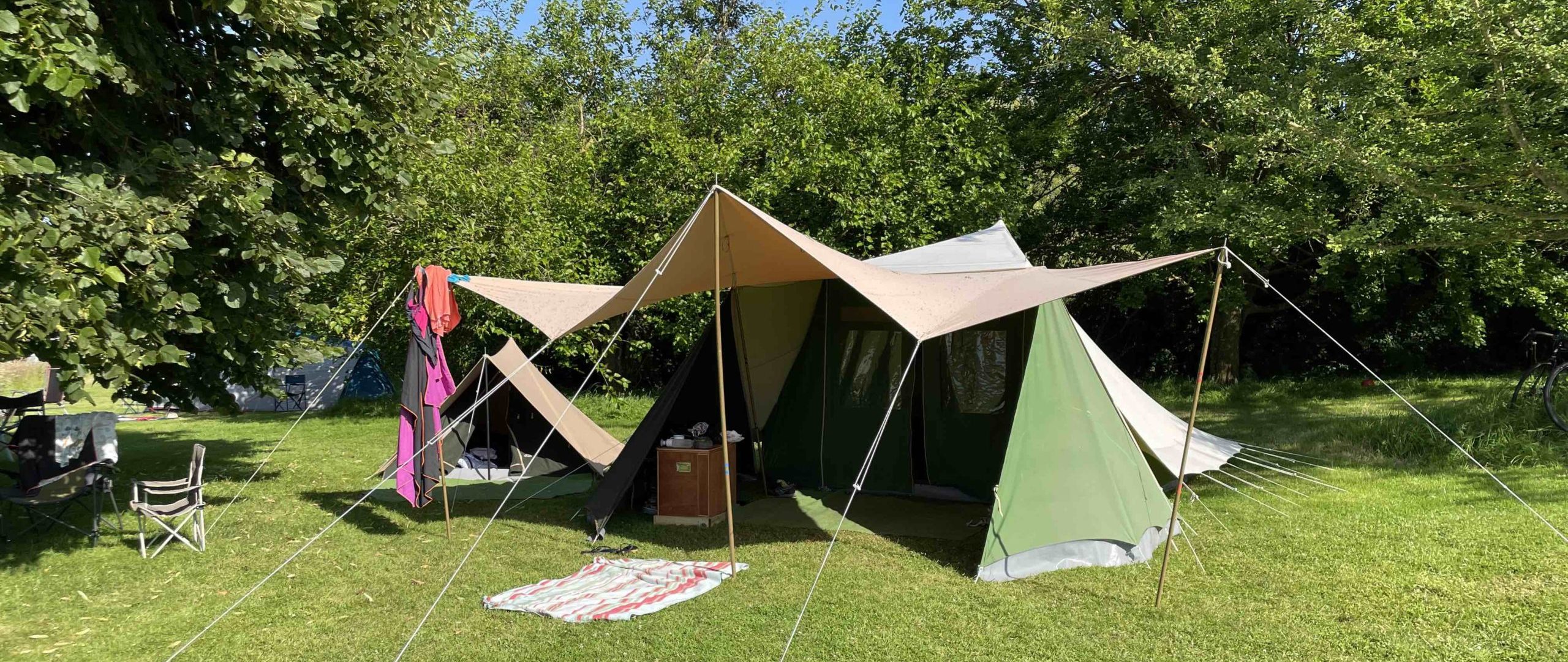 Enjoy our fabulous swimming pool after a day of exploring Normandy, or play ping-pong or go for a bike ride around the local countryside, or just sit back and relax.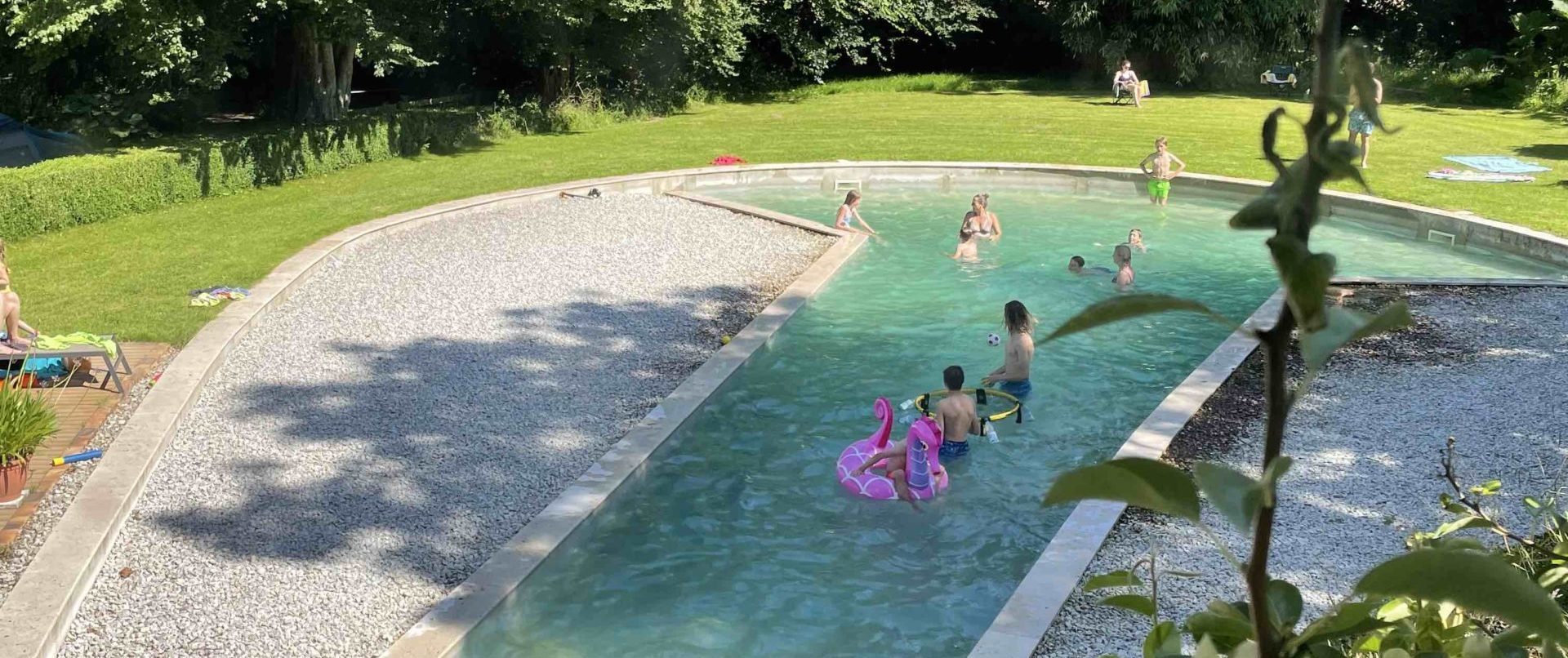 Hot showers, loos and a washing up area are situated in the cellars of the chateau. There are fridges and freezers available, along with free WIFI and charging points.
We have a maximum of 25 tents at any one time. We absolutely promise to never be overcrowded.